Prague-based female taxis will begin to work in April. It will work like Uber or Liftago, but without men. The new Taxi service thus provides women with the confidence to take the driver's seat.
"Our experience with the work of taxi drivers has been reflected in the idea of ​​making taxis more enjoyable for both customers and drivers," said Taxie's former journalist and co-founder, Daniela Vrbová.
Women's Taxit service will start on April 1 and will have 145 cars in its fleet. Prices per kilometer will range from 22 to 28 crowns and customers will have to wait a maximum of 15 minutes for the car.
Women will order the carriage via an application similar to Uber's, which connects customers with drivers.
Taxi drivers will be licensed and tested
"But that is the only similarity between us and Uber. If we were to compare to someone, it would be a Czech Liftago, which also runs licensed drivers, "Vrbová said.
All drivers will be eligible for taxi driving, such as concessions and exams.
The founding service is also appreciated by Ondřej Krátký, the founder of Liftago, with tens of excellent drivers. "It's nice when new segments are created within existing services," he told the server.
The idea for a purely female taxi was first found in London´s Lady in Pink in 2006. Since then, similar services have been set up in Russia, India, Norway and South Africa.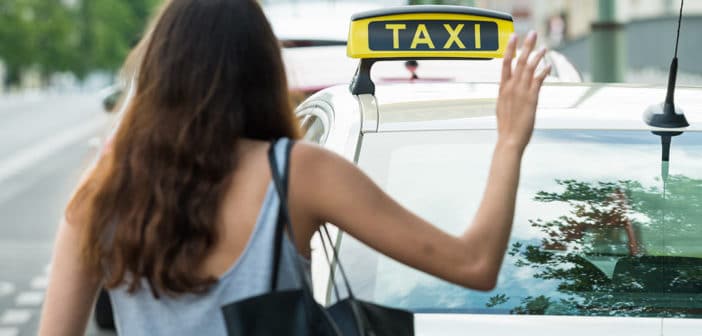 Some disadvantages for women as taxi drivers
As some customers require drivers as taxi drivers, on the contrary, some customers prefer men as drivers. In some cultures associated with religion, women can not travel as drivers. Fortunately, this is not the case in the Czech Republic. To decide whether someone prefers the driver as a taxi driver sometimes records the fact that unconsciously clients do not want women, for example, to help with luggage because they are very heavy.
Discrimination against men is unlikely
"We have not addressed a similar problem yet. By separating the service, the Ombudsman dealt with women's trains and fitness centers, in both cases found legitimate practice, as it does not restrict access to services for men and is justifiable, "said Jana Kvasnicova from the Ombudsman's Office.
According to her, it might be problematic to hire women as drivers. According to the Anti-Discrimination Act, the profession can be distinguished only if there is an inherent reason based on the nature of the work or activity performed.
"It is a question of whether a taxi company could present a substantive reason based on the nature of the work or activity being carried out," Kvasnicova said, requiring only female or male employees to be employed as actor and actress, singer and singer in a female or male choir or other profession.